How to Attract Women
Watch this SNEAK Preview Video showing you this FREE and easy to download Attraction Flowchart eBook. Then enter your name and email on the right sidebar form >> to download this eBook and get women to CRAVE after you!
But There is More …
In the next few days you will receive dating tips articles teaching you how to improve your understanding of the female psychology. You will receive the following dating tip articles;
How to Respond to "Buy Me a Drink" (Curious? You Should Be) – Women are constantly giving men tests. They want to know if you have confidence. Learn how to past these tests and create attraction, no rejection.
How to Make Her Want To Kiss You – In this email you are going to watch a video teaching you how

to use your body language to

intrigue women from across the room. Then, you will learn how to use

the Rapport Formula to connect and build a




strong emotional bond with her. Finally, you will know how to make her want to kiss you
After these first few email you will receive more techniques, strategies and mindsets necessary to overcome fear of approaching and talking to women.
You are going to love it!!
Every guy wants to be able to attract women. You're in a bar with your buddies, having a few drinks after work, and suddenly you spot a sexy vixen giving you the eye from across the room. You brush it off and keep schmoozing with your friends, but then you notice a second, very pronounced glance. You give yourself a quick pep talk, head over, and initiate a conversation with the woman.The conversation starts off well; she seems interested and bubbly. You take the typical first encounter route, asking her where she works, where she's from, and what she does for fun. Just when you're starting to feel confident, she begins looking around the room and stops contributing to the conversation. You quickly steer the discussion to a new topic, hoping that it will end the uncomfortable silence that seems to be growing. But it doesn't work. She takes a brief sip from her drink, excuses herself to go to the bathroom, and never returns.If this happens to you on a regular basis, then this article is for you. Read on and find out how you can attract women and keep the conversation intriguing.
Tip #1: women don't want to be interviewed
– Instead of asking her of questions like "where are you from" and "what do you do for fun" make a definitive statement or a cold read. For example, say "you're not from around here, are you?" or "you must be a lawyer". This is a terrific method to prevent the conversation from turning into a boring interview. Try to practice this tactic the next time you're in a bar because it's a crucial behavioral component to attract women.
Tip #2: women are attracted to healthy men
– Don't talk about how tired you are or that you had the flu a week ago. Instead, mention things that show good health. For example, tell her something funny that happened when you went for a run or while you were at the gym.
Tip #3: don't brag!
– It's great that you have a nice car and a great job, but don't tell her that directly. Although women are attracted to wealth, they are not attracted to men who brag about it. The reason behind this is that women can sense that a tendency to brag likely stems from low confidence. Instead of bragging, tell her an interesting story that allows her to decipher independently that you're successful.
Tip #4: when you talk to a woman, make sure to have a relaxed body posture
– Relax your shoulders and put your weight on one leg. Lean comfortably against a wall or the bar if possible. Most important of all, hold your drink to your side, not in front of you. Men have a tendency to hold their drinks firmly in front of their stomachs. This creates an artificial barrier between you and the woman and hinders your ability to attract her. If you can incorporate these suggestions, you will come across as a much more confident and desirable person.
Tip #5: try to be a little mysterious
– If she asks you questions, don't give her elaborate, detailed answers. Instead, provide her with clues about who you are and let her figure out the rest. This will intrigue her and prompt her to learn more about you.
Tip #6: women love to role play
– Indulge her appetite for fantasy by making her your personal assistant and giving her a playful order. Or pretend that you are a loving couple and then break up with her when she says something that you don't like. Tease her and tell her that if she makes up for it, you might take her back.These six tips simply scratch the surface of attracting women. If you truly want to better your abilities, Love Systems recommends that you download the full length free report titled "Top 10 mistakes men make with women." You can get it immediately and confidentially delivered to your inbox. Just enter your email in the box at the top of the page and let the games begin!
AVOID These 5 "Texting Sin" That Turn Girls Off (even if she initially liked you)
Are you just sick and tired of girls replying with shitty one-word texts like "lol" or "haha" or "k"…
Or, have you spent months texting a girl only to realize you were her "text buddy" and NEVER going to meet up with her?
Here are five reasons the girls you like are ignoring your texts, too busy to hang out with you, or continually giving you the pathetic friend zone speech.
Mistake #1:

Confessing Your Feelings Over Text
As guys when we have all these bottled-up feelings for a girl we want to blurt them out. We think;
if only she knew how much I like her she'll surely want to be my girlfriend.
WRONG. The minute you confess your feelings to a girl you're revealing your hand… and leaving her nothing to work for. Remember, the less she has to work for you… the more bored she becomes.
Mistake #2: Sending "Nice Guy" Texts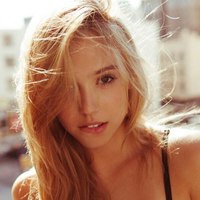 Do you know why girls are repulsed by "nice guys?"
Because they try way too hard. And anytime a guy is trying too hard she immediately starts thinking, "Uh, Oh… there must be something wrong with him?"
Do you know the second reason girls are repulsed by "nice guys?"
Because they send BORING texts. When a girl is continually pulling out her phone to read "Hope your day is going well" or "Enjoy your weekend" or "Have fun tonight" you begin to seriously annoy her. I call these "checking-in" texts and you want to avoid them because these texts make you appear way too "needy."
Mistake #3: Being too Available
There are a few reasons this will kill her attraction towards you.
First off, it eliminates some of your mystery.
Second, it doesn't give her time to miss you and anticipate hearing from you.
And third, she places less value on guys that are too easy to catch. Which means if you're always around she begins to value you

less

. This is why you need to "strategically retreat."
Mistake #4: Texting Your Way into the Friend Zone
Here is where guys really blow it. They think the more they text back forth with a girl, the more she starts to like them. And they're sort of right. She does start to like you more… as a friend. If you've ever gotten a girl's number and then texts back and forth with her for months and yet she never seems to want to meet up. You're her "text buddy." Which is just as bad as being her "pen pal." This is why its important to learn how to say more with less. (In fact, you can use this mindgame to turn her on and get her out on a date)
Mistake #5: Giving Up too Soon
Do you want to know what the biggest mistakes guys make? Giving up too soon. Here's a secret: Every girl is like a "lock", and getting her turned on is just a matter of finding the right "key." Most guys give up the minute a girl "tests" them.
In fact, my friend Rob and I have created a weird mindgame called "The Scrambler" that he's used to text his way out of the friend zone, re-ignite things with a girl that slipped away, and even get a girl who was sending one word responses to suddenly be eager to hook up with him.
I just finished recording this video showing you how to use this mindgame.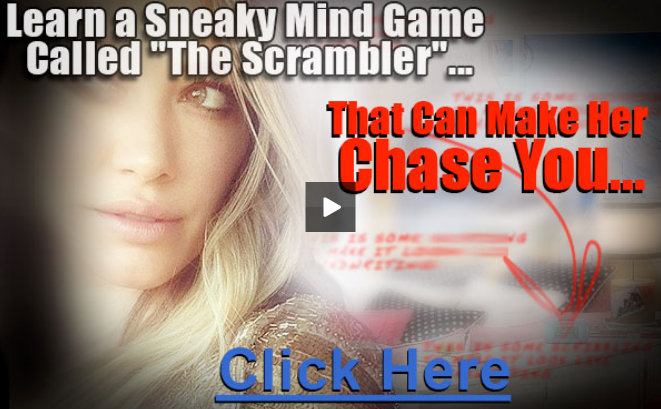 Offers this good don't stay around forever!
Subscribe now and secure your FREE eBook!
Learn How to Turn Your Phone Into a Chick Magnet
Turn Women On With Just 3 Texts
Text Your Way Out of the Friend Zone
7 Deadly Texting Mistakes
Have Her Number? Learn What to Text Her Next
Watch this video and learn what to DO and NOT to do the text you send her.
Don't lose her interest and attention and text her the right messages to get closer to her.
Don't Have Time To Watch Video Now?
Enter your name and email below and we'll send you, for FREE, a link to the video and an eBook explaining it all.
[Aweber Form]
Download This Complementary eBook for Free
Discover the secrets of messaging a woman to a date and get her attention and develop attraction just using your smart phone.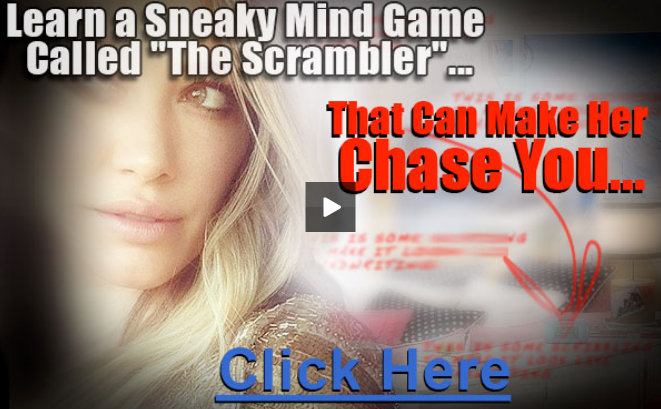 Offers this good don't stay around forever!
Subscribe now and secure your FREE eBook!
Learn How to Turn Your Phone Into a Chick Magnet
Turn Women On With Just 3 Texts
Text Your Way Out of the Friend Zone
5 Deadly Mistakes
Warning: Are You Making These 5 Deadly Mistakes on Your First Date?
(Find Out What These Are, Or Be Home Alone)
Discover the 5 major -Â no-no's to avoid on your first … unless you never
want to see her, or hear from her, ever again!
How to show her that - you're the confident, take-charge kind of guy … even before you say a word to her!
What never to do – on the first date to ensure that she doesn't run off in the opposite direction, fast!
How to easily avoid - the common mistake every guy makes that can immediately offend her, insult her or even make her feel unimportant.
The 4 topics you should never - bring up during a first date! (Find out what you can talk about instead, so that you can appear unique and
interesting!)
What you should never - ever do in front of her, if there are other people around. (And, it's nothing romantic or sexual at all!)
… And Much More! …
K, I have to go now but I'm looking forward to help you out in this exciting aspect of your life.
Cheers,
Daniel Lucca